It's Time to Create Room in Your Apartment!
Living areas are becoming increasingly smaller, and more people live in apartments. This has led to the demand for a space saving furniture. There are furniture ideas that you can use to enhance the space in your apartment.
Utilising multi-purpose furniture is a great way to maximise your living area but still have a comfortable place to entertain guests or relax and watch TV. Small apartment living means that you have less storage and so it's essential that you choose wisely when purchasing items for your home.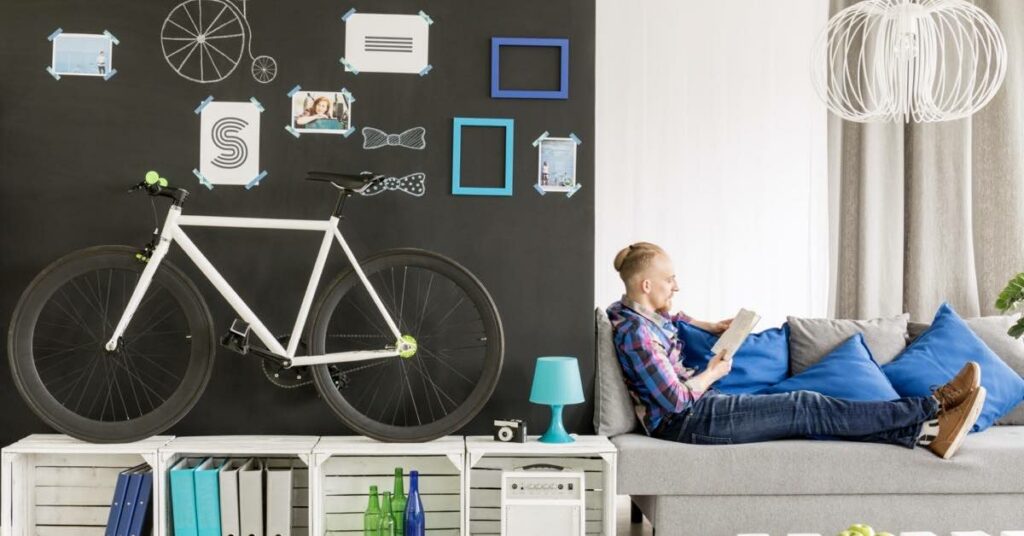 The Space Saving Couch – Sectional Couch
The space saving couch is a couch that can be folded and stored away when not in use. This type of couch is an excellent option for tiny homes, apartments, and villas.
The space saving couch is also known as a sectional couch. It consists of multiple sections that you can rearrange to create various seating configurations. The sectional sofa may be the best option for people who like to change their living room layout often or have guests over frequently.
This type of couch comes with many benefits that make it worth considering if you are looking for a new piece of furniture to buy. It is easy to store, has less surface contact, and takes up less room than traditional couches.
The Space Saving Table – Convertible Coffee Table
The Space Saving Table is a convertible coffee table that can fold into a desk. It is made of steel and has a glass top.
This table can adapt for multiple purposes. Fold to use either as a desk or a coffee table with two end tables.
This table is perfect for people who live in small apartments or houses and need to save space in their living room.
The Space Saving Bar – Floor Standing Bar
A bar can be a great addition to your home. It is a place where you can gather with your friends and family, have a drink, and enjoy some time together.
However, not all homes have the space for a full-sized bar. If you are looking for an alternative solution that will save you some room, then the floor-standing bar may be just what you need!
The floor-standing bar is perfect for short on space but still want to enjoy their favourite drinks in style.
This bar type stands independently and does not require any installation or modification of your home's walls or floors. The best part? You can position it anywhere in your house that has enough room – even in the corner of your kitchen!
The Space Saving Bedroom – Murphy Bed
A Murphy bed is a type of bed that folds into a cabinet. A Murphy bed is also called a wall bed, sofa-bed, or hide-a-bed.
The space saving bedroom consists of a Murphy bed frame with desk extension and storage. The owner can fold the frame to create an additional workspace in the bedroom.
This innovative idea has applications in various residential projects, such as renovating an apartment in Brisbane for two adults and their children and converting a smallish apartment into a living zone for four adults who share.
The Space Saving Room Dividers – Bifold Doors
The space saving room dividers are also called folding room divider screens. The screens are typically installed to partition a large capacity room into smaller sections, and they can be utilised in any configuration desired to suit the user's needs.
They are available in many different sizes and colours, and they can be moved around as needed. There are many benefits to using these screens, including:
Space saving: These screens offer a great way to save usable area because they sit on top of each other when not in use.
Privacy: These screens provide privacy for those who want it because they can be set up with a see-through mesh or solid panels on either side of the divider.
Convenience: These screens come with handles that make them easy to move around or pick
Space Saving Ideas for Small Apartments and Live/Work Areas
Living in a small area can be challenging. When designing your home and making the most of the usable floor area you have, there are many things to consider.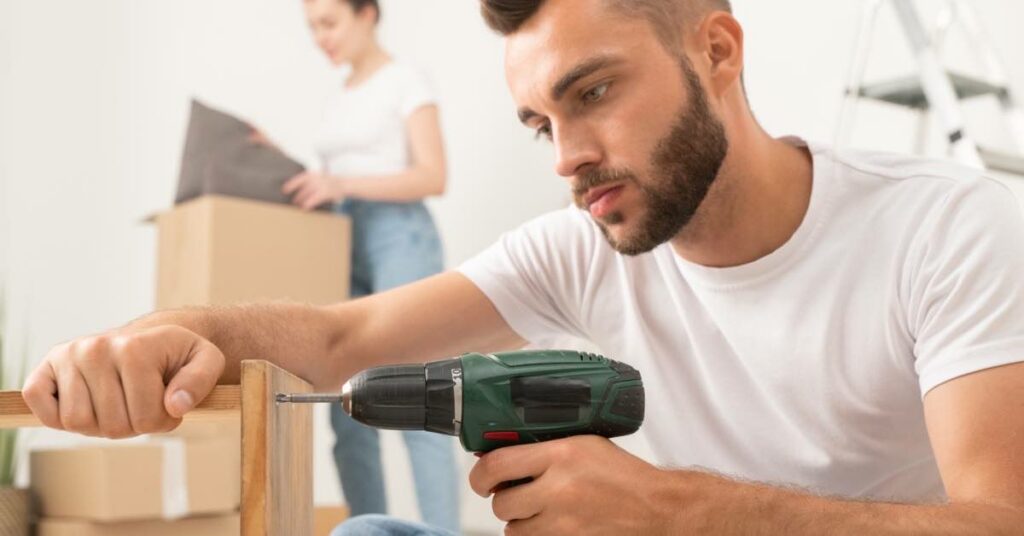 This article will explore some ideas for saving space in a small apartment or live/workspace. It will cover using furniture, wall decorations, and other items to create an inviting living environment in your small home.
The first thing to consider is what type of furniture you want to use in your home.
It may not fit into your small living room if you have a large sofa. A smaller loveseat could be a better option if it works with the style of your home and has enough space for everyone who visits.
How to Store All Your Stuff in a Tiny Home or Apartment?
Storage is one of the essential things in a small home.
It would help if you first considered what you want to store and how much capacity it will take up.
If you have a lot of clothes, shoes, and other items that are small in size, you can use shelves or shoe racks to store them. You can also use baskets or bins and stack them up on top of each other in your closet.
If you have large items that don't fit well on shelves, then use a rolling cart with drawers or bins inside to store them. You can also hang clothes from hangers on the back of your door if there isn't enough room for an extra closet or dresser.
6 Tips for Living with Less Space and Fewer Items in an Apartment or House
Create a "home office" or workarea.
Keep your bed in the same room as your desk.
Install a Murphy bed in the living room for guests or family members who visit often.
Invest in good quality furniture with storage to save space and money on bulky items that take up too much room.
Clear off surfaces, use vertical storage, and keep only the things you need on hand for daily use to save time when tidying up space and energy when decorating your home or apartment/house
Buy furniture that can be used as both a sitting area and a sleeping area, so you don't need to buy two sets of furniture if you have guests over often or want to sleep on the couch.
Time to Consider Apartment-Friendly Furniture
What is Space Saving Furniture?
Researching and utilising space saving furniture is an excellent option for people who live in small apartments. It is a necessity because living areas are getting smaller and smaller.
You can adopt multi-purpose furniture to make the most of the space that you have in your apartment. To use some examples, constructing a dining table or desk from your kitchen countertop or possibly featuring shelving units on your walls.
Furniture Ideas for Small Spaces
Living in a small space can be challenging. There is no room for clutter, and you need to get creative with storage solutions. The good news is that there are plenty of furniture ideas for small spaces that will help you make the most of your limited square footage.
Some people find that they have too much furniture in their apartments and they need to get rid of some pieces to make room for more important things like their bed or a living area.
You may also find that your apartment has a lot of wasted space, which means you can fill up any empty spots with creative furniture ideas for small areas.
If you are looking for inspiration, here are some great furniture ideas for small spaces:
Hide away your television, so it doesn't take up any valuable room.
Use an entertainment centre if you want to keep it visible.
Consider mounting the TV on a wall, if possible.
Master Bedroom Ideas for Small Spaces
Master bedrooms are usually the largest rooms in the house. But what happens when you don't have a lot of space? You can still have a beautiful master bedroom with some creativity and these ideas.
Use mirrors to make your room appear bigger.
Add plants to make the room homier and inviting.
Paint your walls a light colour or use wallpaper for an accent wall
Living Room Ideas for Small Spaces
There are a few tricks for those who want to make their small living room feel more spacious. One of them is to use light and airy furniture to create the illusion of space.
Another trick is to put the sofa in a corner. This way, you can make the room feel more expansive and comfortable.
Kitchen Ideas for Small Spaces
The kitchen is the most integral room in any home. It is the heart of the house, where family and friends gather to share a meal, talk, laugh and enjoy each other's company.
This room is also where you will spend a lot of your time cooking and cleaning up after meals. For your kitchen to be functional and efficient, it needs to be designed with your lifestyle in mind.
For people living in smaller homes or apartments, it can be challenging to find space for everything you need in a kitchen. However, there are some ways that you can design your kitchen to make it more functional with less space:
Maximise storage area
Use vertical surfaces
Consider an island or peninsula.
Tips to Live Large in a Tiny Space
This section concludes that living large in a tiny space is possible. It can be done with thoughtfulness and creativity and by following these tips:
Use the space wisely.
Design your living area with furniture that is multifunctional.
Choose furniture that can be adapted to different zones within the apartment.
Guide to Space Saving Furniture for Apartment Living
Why is Space Saving Furniture is Necessary?
Space Saving Furniture is a necessity in today's world. With so many people living in smaller apartments, it has become necessary to find ways to optimise their space.
What Are The Most Space Saving Pieces of Furniture?
Furniture is often a space consuming item in the home. But some pieces of furniture can be pretty room saving.
A fold-out couch or sofa bed is an excellent choice for small spaces because it can double as a couch when not in use.
A compact sofa is another good option to save on room because it doesn't take up much more room than an armchair.
The Benefits of Space Saving Furniture for Apartment Living
The benefit of space saving furniture for apartment living is that it can help you maintain a clean and organised home even if your living area is limited.
Multi-purpose furniture, such as the Murphy Bed, can be a helpful way to make the most of your limited spots. By converting from a couch to a bed in seconds, Murphy beds are ideal for small spaces.
Space Saving Solutions for the Bathroom and Kitchen
In a small apartment, space is limited, and there are often not enough storage options. However, some roomy solutions can help you make the most of your small area.
Loft beds: Loft beds are great for small spaces because they allow you to maximise the vertical space in your room.
Corner cabinets: Corner cabinets can be used as an alternative to kitchen islands or dining tables, and they provide a lot of storage.
Pull-out drawers: Pull-out drawers are great for storing items like pots, pans, and other cooking utensils that don't have a designated home in the kitchen.
Hanging shelves: Hanging shelves work well in any room with high ceilings, and they give you more storage.