Close to Central Brisbane "The Valley" Has Plenty to Offer
Here is a summary of Fortitude Valley apartments that are worth mentioning. If you have an eye for real estate and you are researching the local market, possibly some of these apartment buildings may be of interest.
I personally live in Cathedral Place and like it for the location and lifestyle. It's on the Brisbane city end of Fortitude Valley so it's closer to the Queen Street Mall. It's also a little removed from the Valley Heart so there's not so much activity at night. Apartments like the McWhirters building are just a bit too in the think of it for me!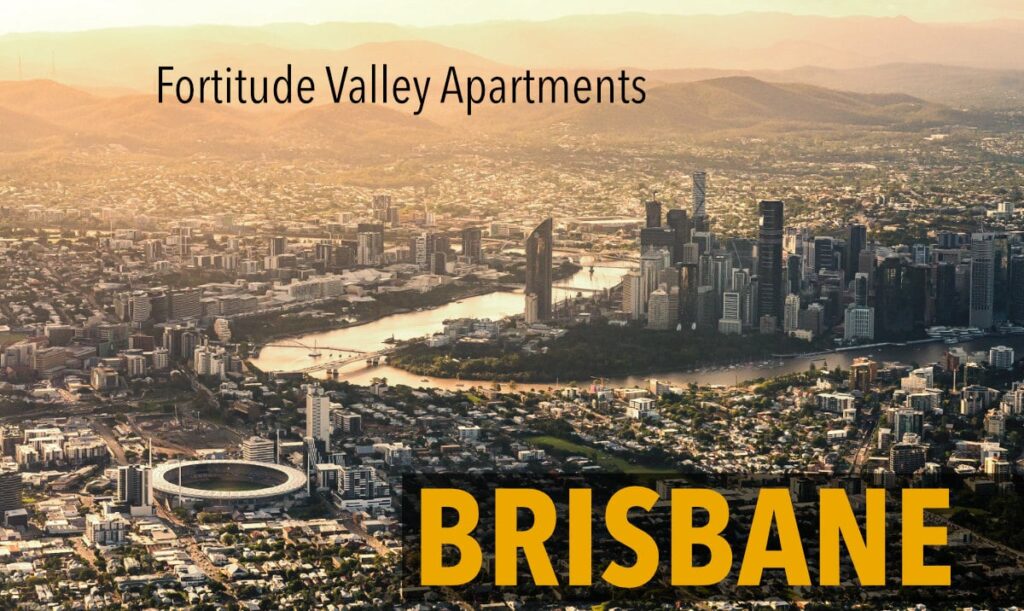 Contents
FV Peppers Residences – The Flatiron
FV Peppers Fortitude Valley, a striking flatiron style building over the road from the Fortitude Valley Train Station.
Discover the Valley. FV Peppers Residences is only 400 metres to the Brisbane CBD, 1km to the river's edge, walking and bike paths, 150 metres to the closest supermarket and only 130 metres from Fortitude Valley train station. Also discover Chinatown, James Street, James Street Market and Brunswick Street Mall. FV by Peppers is in walking distance to several popular bars and restaurants, some of which include; Emporium, Elixir Bar, Cru Bar, Kennigo Social House.

Source: FV Peppers Residences website https://www.fvpeppersresidences.com/
M&A Apartments
M&A Apartments is named after its location on the corner of McLachlan and Ann Streets Fortitude Valley.
Centrally located in Fortitude Valley, M&A Apartments is only a short walk to the flourishing James Street Precinct, boasting numerous cafes, restaurants, and boutique shopping. M&A Apartments offer a modern, stylish location, with friendly staff and exemplary service.

Source: M&A Apartments website https://m-aapartments.com.au/
Oxford Towers
The second tower at Central Village – this stunning 18 level tower combines Soho living and affordability. Oxford Towers encompasses 160 units made up of two-level Soho apartments, 45 two-bedroom apartments, 112 1-bedroom apartments and 1 studio as well as 43 square metres of ground-level retail. National Rental Affordability Scheme (NRAS) apartments available.

Source: Oxford Towers website https://www.invech.com.au/complex/oxford-towers-central-village/
McWhirters Apartments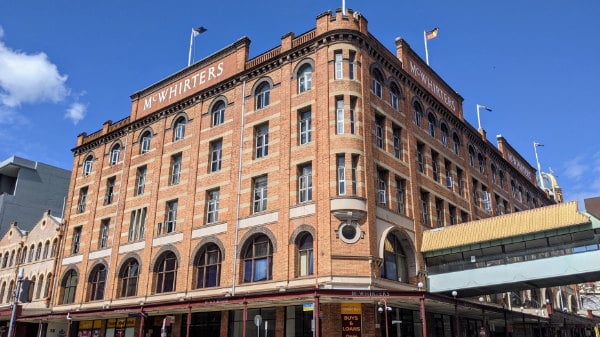 Atrio Apartments
Enjoy the luxurious comfort of our Fortitude Valley Accommodation and have a memorable holiday. Our accommodation provides all the comforts of home and an unbeatable location. Bring your loved ones and take a much-needed break.

Source: Atrio Apartments website https://atrioapartments.com.au/
The Coterie Apartments
The Coterie connects local history and the surrounding city. The flowing, monochromatic motif that brings the two towers together links them to The Valley's streetscape and Brisbane's skyscrapers. The red brick and glass façade nods to The Valley's past and the site's origins as a bakery.

Source: The Coterie Apartments website: https://thecoterieapartments.com.au/
Baxter St Apartments
Baxter St Apartments, the latest boutique residential project from Forrester Properties, is the signature address to connect with Brisbane's most engaging inner-city location, Fortitude Valley. Prominently positioned on the corner of St Paul's Terrace, Baxter Street and Hadlow Lane, this 10-level architecturally designed mixed-use development takes full advantage of the unique three-street frontage and emerging neighbourhood laneway culture to deliver the ultimate urban lifestyle. All the character and connectivity of contemporary Fortitude Valley is right on the doorstep of these 56 sophisticated residences, backed by stunning new standards in modern building services and its own vibrant ground-floor retail businesses.

Source: Baxter St Apartments website: https://baxterstapartments.com.au/
The Terrace on Gregory
Terrace on Gregory Apartments is superbly located on the doorstep of Brisbane's entertainment district. We are situated beside the Brisbane (RNA) Showgrounds on historic Gregory Terrace, just across the road from the new Royal International Convention Centre and within easy walking distance to the Royal Brisbane Hospital (500m).

Source: The Terrace on Greogory website: https://www.terraceongregory.com.au/
The Miro Apartments
The Miro Apartments is located in Fortitude Valley near the James Street precinct, being the cultural heart of Brisbane and Queensland's premier niche art district. Fortitude Valley is teeming with vibrant restaurants, cafes and bars, chic clothing outlets, and a multitude of entertainment options. Fortitude Valley's trendy art galleries, live arts scene, theatre, and music, provide a cultural haven for holidaying guests. Just moments from the Fortitude Valley Mall and the glamorous James Street precinct, The Miro Apartments offers major public transport stops just a short step away.

Source: The Miro Apartments website: https://themiro.com.au/
Central Brunswick Apartment Hotel
Located within walking distance of fabulous shopping, sophisticated restaurants, the iconic Story Bridge, award-winning coffee roaster cafes and, of course, the vibrant nightlife of Fortitude Valley. Central Brunswick Apartment Hotel boasts a convenient location for you to experience the best Brisbane has to offer.

Source: Central Brunswick Apartment Hotel website: https://centralbrunswickhotel.com.au/
Utopia Space Apartments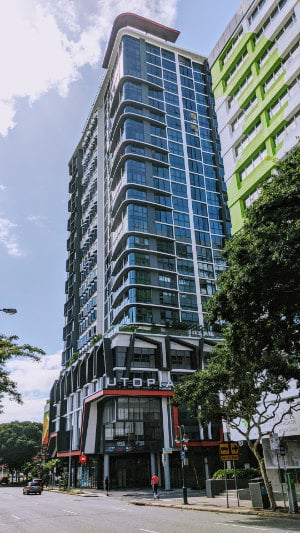 Utopia is Brisbane's most decadent new lifestyle address – a one-of-a-kind living, breathing, socialising, experiencing, exhilarating destination – where the unexpected awaits around every corner and indulgence resides at each turn. It's all here, perfectly positioned on Australia's picturesque eastern seaboard, in Queensland's burgeoning capital city, Brisbane.

Source: Utopia Space Apartments website: http://utopiaspace.com.au/
Bell's Square Apartment Complex
Bell's Square is a residential complex on the edge of the city and within walking distance to entertainment and cultural hubs, restaurants, schools, hospitals, Valley Station and Mall and even the City. Buses, trains, the Airport Tunnel, Clem7 and the Inner City Bypass are all very accessible from the complex. The Brisbane Showgrounds, home of the "Ekka", King Street and the Royal International Convention Centre are only a couple of minutes' walk away.

Source: Bell's Square Apartment Complex https://www.bellssquare.com.au/
Brooklyn on Brookes Apartments
Luxury Fortitude Valley apartments adjoining Emporium. As one of inner Brisbane's most central locations, Brooklyn on Brookes, Fortitude Valley, sets a new standard for contemporary urban living. Unparalleled Facilities. Live amongst a sub-tropical boulevard and lush gardens
Brooklyn on Brookes' subtropical boulevard and lush gardens are designed to add green space to the beauty of the Valley neighbourhood. The building will also incorporate best-practice environmental innovations, including energy management and rainwater harvesting.

Source: Brooklyn on Brookes Apartments https://brooklynbrisbane.com.au/
Broadway on Ann
The 247 one and two-bedroom apartments, along with underground parking and 821 sqm of upmarket retail, shape this 15-level luxury tower. Its modernistic design by internationally renowned architects wood bagot pays homage to New York's famous Broadway theatre district and to one of Brisbane most famous streets. It will become a striking and welcoming entrance to Fortitude Valley from Newstead, Hamilton and the Gold Coast.

Source: Broadway on Ann https://onsiteproperty.com.au/properties/broadway-on-ann-fortitude-valley/