Resort-style apartments close to the centre of Brisbane
There has been a lot of negative talk about purchasing apartments in inner-city Brisbane. I present to you some alternate arguments for consideration. Cathedral Place apartments border Brisbane City in Fortitude Valley and could be an investment property in Brisbane that could prove worthwhile including into your property research.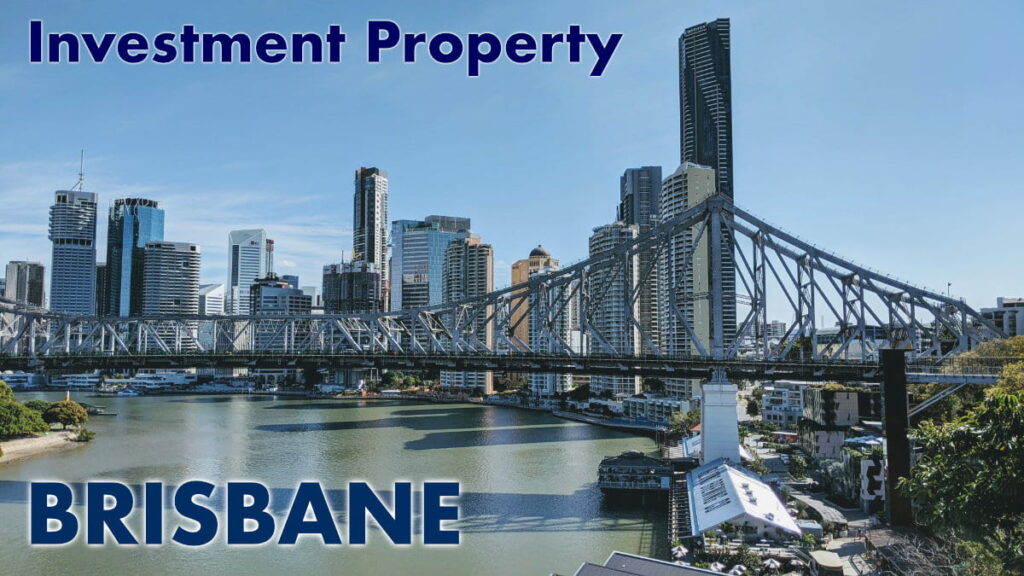 Travel and immigration will return to Brisbane putting demand on the inner-city apartment market
While the real estate market has seen a boom in many regional and outer lying city areas due to the pandemic, there will also be a recovery of immigration, international students and overseas travellers in the not too distant future. This will, in turn, eventually put pressure on inner-city apartments once again.
It's understandable that there was an exodus from inner-city apartments with a number of contributing factors like business lockdowns, employees working from home and restrictions preventing people from entering the country. However, as bad as things appear, it's not something that will last forever. The wheels are slowly starting to turn and this could be an opportune time to buy. Employers are gradually now requesting employees come back into the office, more people taking public transport, travel to the sunshine state is starting to be enjoyed by all. Really, the last step of international travel and immigration, one would logically conclude, would not be too far of in the future.
With inner-city accommodation quite tied to international travel, international students and the like, it's inevitable that demand for inner-city living will see an uptick. Possibly even low vacancy rates as planning and development generally lags. Shown below freely available research data. With SQM data we can see vacancy rates halving since the height of the pandemic which is headed in the right direction.
Cathedral Place Characteristics
High point of Fortitude Valley not prone to flooding
When looking at investing in Brisbane the likelihood of flooding is one thing that comes to mind. After the 2011 floods it's made a lot of investors a little wary of what could potentially happen to their investment property.
Cathedral Place is located on one of the highest points in Fortitude Valley and not prone to flooding like some other areas like the upmarket James St precinct futher down Ann Street.
This is a topographic map showing the Brisbane land elevation, see https://en-au.topographic-map.com/maps/jano/Brisbane/
Also, have a look at the Brisbane Flood Awareness Maps provided by the Brisbane City Council to see what areas and streets are likely to flood if there was a reoccurrence of a devastating event like the 2011 Queensland floods.
Excellent public transport options
Situated between Ann and Wickham streets Cathedral Place has excellent public transport options. Frequent buses head into the city on the Ann Street side and likewise buses headed out of the city travel along Wickham Street.
Nearby is the Fortitude Valley Train Station that is about 500m away (5 minute walk). Brisbane airport can be accessed via the Fortitude Valley Train Station with an 18 minute journey time. See the Translink website for further information using the journey planner.
In late 2021, Fortitude Valley residents will also have a ferry terminal at the close by Howard Smith Wharves.
Onsite construction commenced in early March, and is anticipated to be completed in late 2021, weather and construction conditions permitting.

Source: Howard Smith Wharves ferry terminal article on the Brisbane City Council website
Walking distance to key Brisbane attractions
Cathedral Place is in the heart of Brisbane city with so many key attractions within walking distance.
200m from Chinatown and the Brunswick Street Mall.
1 km from the Queen Street Mall in the heart of the Brisbane CBD.
400m to the Fortitude Valley side of Story Bridge and newly developed Howard Smith Wharves on the Brisbane River.
See more on the Places Nearby Cathedral Place Brisbane page.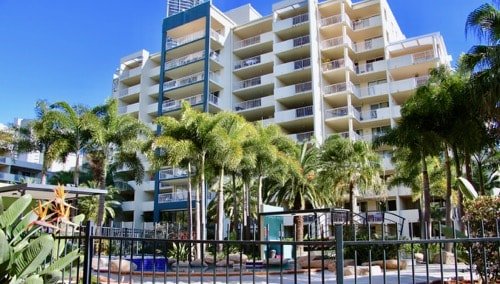 Mid-rise building covering full block
Most developments around the Brisbane CBD are high-rise constructions that build on a limited amount of land area. Cathedral Place is somewhat unique in that the complex is built on a site that was originally intended for a large Catholic Cathedral (see the History page for more info). The apartment buildings occupy the perimeter of a full block. The centre has a large resort-style pool and bbq area, see the Cathedral Place Facilities page to view a large picture of the internal pool area and see a list of available facilities to residents.
Neighbouring structures not towering over or inhibiting space
While much of the development in Fortitude Valley and neighbouring Bowen Hills/Newstead has seen high-rise construction concentrated into tight areas. This giving the feeling of being hemmed in a "concrete jungle". Cathedral Place is located next to All Hollows private school on the Ann St side and across from Centenary Place park on the Gotha St side. There is much less of the feeling of buildings towering around you. Nor is this type of construction likely to occur in the future.
Research data available on Brisbane and Fortitude Valley
Below is a list of suggested research material that could possibly assist if you are looking at an investment property Brisbane.
SQM Data
Fortitude Valley shares the 4006 postcode with Newstead, Bowen Hills and Herston.
Realestate.com.au
See the realestate.com.au website's Fortitude Valley profile page to gain information on the following:
Median property prices on Units
Property price trend prices on Units
Location border map of Fortitude Valley (Cathedral Place close to the Brisbane city and Spring Hill borders)
Supply and demand in Fortitude Valley
Lifestyles and people of Fortitude Valley demographic data
Brisbane Development
Here are some research links on Brisbane's development projects:
BisbaneDevelopment.com – "Brisbane's only dedicated development news and infrastructure website. We provide you with the latest breaking news and videos straight from the property and construction industry."
The Urban Developer – "The Urban Developer is Australia's largest, most engaged and fastest growing community of property and urban development professionals."
Brisbane City Council
The Brisbane City Council website has lots of information and very useful when doing detailed investment research https://www.brisbane.qld.gov.au/
Other Research
The Australian Government Centre for Population will provide data on population changes in Australia. Population changes in the capital cities, net overseas migration, natural increase and more. Also, see a statement released Population Statement December 2020 (PDF)
Below is a YouTube video on Australian Immigration produced by Australian Immigration News. While not directly related to Brisbane property investment it is worth keeping an eye on the growth of immigration that will have an impact on Australia's city area growth.