So You've Moved to the Big Smoke – Here's What You Need To Know!
Moving to a new city is always an exciting and challenging experience. Brisbane is no exception. The city has a lot to offer, from its natural beauty to its thriving arts and culture scene. But there are also some challenges that you might encounter while you're living here. So, before signing your contract or lease on that Brisbane apartment, ensure you know what you're in for!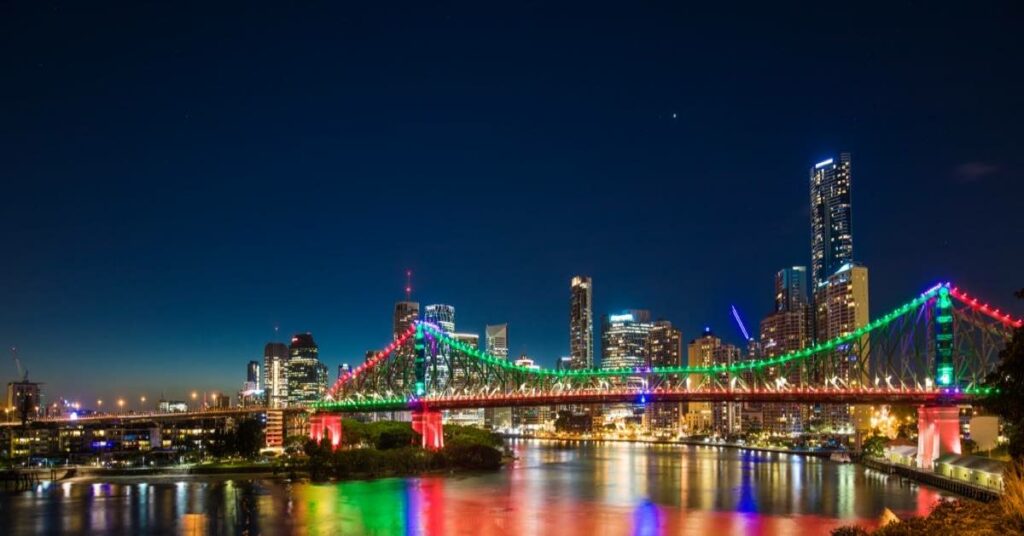 The first thing to know about Brisbane is that it's the fastest-growing city in Australia. Many people live here, and it can sometimes feel like the city is constantly busy with construction and traffic jams.
However, this also means that there are plenty of opportunities waiting for those who are willing to put in the work! Brisbane has a very diverse population. You'll find people from all walks of life, like students and professionals, seeking a new place to settle.
Top Apartment Buildings in Brisbane, Australia
What Makes a Great Apartment Building?
There are a lot of things that make an apartment building great. It could be the location, the amenities, or the building design. But what makes an apartment building stand out from many other buildings is its community.
There are different types of communities in an apartment building, such as the hallways and foyer area. You can make these areas feel like home by creating a welcoming and friendly place for people who live there.
There are also different types of communities in an apartment building when it comes to socialising with neighbours, like having a strong sense of community among residents or being able to interact with residents in the common areas.
Let's Have a Look at Some of Brisbane City Apartment Buildings…
Meriton Suites
Meriton Suites is the largest owner-operator of apartment-style hotel suites in Australia. A stay with them guarantees you the highest quality accommodation in the country!
They constantly invest in updating their furnishings to provide guests with the latest in design and comfort. Meriton Suites has been offering apartment-style accommodation in Sydney, Brisbane and the Gold Coast for over 20 years.
They have grown to become a leading market player providing expected amenities. There are many Meriton Suites buildings across Australia, and each one is a landmark in its own right, as tall as it is distinctive.
In Brisbane, one of the city's tallest skyscrapers offers unrivalled views of Brisbane's picturesque downtown.
Location: 485 Adelaide St, Brisbane City

See the website at www.meritonsuites.com.au
Parklands Apartments
Located in Brisbane's CBD, you will be close to Roma Street Parkland, Hardgrave Park and the Brisbane Private Hospital. Walking to nearby cafés, restaurants, and bars is also an easy feat. It's close to Brisbane Central State School and Kelvin Grove State College.
This home will be perfect for the family seeking a home in a lovely location with great amenities or if you're looking to buy as a passive income opportunity. The excellent location and low maintenance fees make this property perfect for investment.
The resort-style amenities include a 25m indoor heated lap pool, spa, sauna room and change rooms, an outdoor swimming pool and BBQ pavilions that are maintained by two gyms.
The building has three meeting rooms, a media room and two recreational rooms. The media room features a TV, bar and lounge open onto an outdoor veranda. The private pool is available to those staying at the Pinnacle building, and you can use the exercise room on request. There's also a steam room, boardroom and private entertaining.
The location of Parklands Apartments is ideal. The apartment complex is only minutes from the train and bus station, shopping, dining and entertainment just a stone's throw away.
Located 3 Parkland Boulevard near the Roma Street Parkland.
View more information on the website parklandsapartments.com.au
Stradbroke Tower & Villas
Situated above the Brisbane River, all of our gardens have acres of green space. Many manicured gardens provide a feeling of awe-inspiring tranquillity.
As you enter the grand lobby and enjoy the elegant atmosphere, know that this sophisticated vibe extends into every facet of your living experience.
As an owner, you will have fantastic river views and enjoy complete privacy while living in your apartment. It will be serene whether you are enjoying the views from your home or taking a stroll along the river walk.
Owner-occupied residents do regular fitness and arts activities and together form a sense of community.
Take your mind off work, and stay active in the indoor spa area with a heated pool, sauna or gym.
The barbecue area is an excellent place to entertain family and friends, or you could book a function at the resident's recreation room which has enough space for large groups.
Your apartment will be very safe and secure! You get on-site management, a secure intercom, swipe access to the floor you live on only, and security guards patrolling your precinct.
Located 2 Goodwin Street in Kangaroo Point.
More information about Stradbroke Tower & Villas can be found on their website www.stradbroketower.com.au
Arise Brisbane Skytower
222 Margaret Street in the Brisbane
https://www.arisehotels.com.au/properties/brisbane-skytower/
If you're looking for a building that provides excellent views and fantastic amenities, then Brisbane Skytower is the right property for you. With stunning views, world-class amenities and exceptional location, this is one of Brisbane's most sought-after properties.
Arise Brisbane Skytower is a luxurious apartment building in the heart of Brisbane. With 1138 self-contained apartments available, it offers private living spaces for people who want something of high quality but at an affordable price.
Skytower is located at 222 Margaret Street in the Brisbane CBD. The building is surrounded by some of Brisbane's best restaurants, cafes, bars, shopping and entertainment venues.
City Park Apartments
This accommodation has 17 rooms, all with views of the garden. It's an easy drive from Brisbane Convention and Exhibition Centre. City Park Apartments in Brisbane provides you with the convenience of a 10-minute walk to St. Johns Cathedral.
Only a 5-minute drive away from Roma Street Parkland. The venue is set near scenic Roma Street Parkland. Rooms come equipped with Air Conditioning, a Flat-Screen TV, and Balcony. They also have a refrigerator to store your drinks and food in.
You can walk to The Alliance Property for dinner within 5 minutes. It's an Aussie restaurant on the property and is well rated.
The accommodation is a 20-minute walk from Fortitude Valley station.
City Park Apartments is located at 251 Gregory Terrace, Spring Hill.
Baxter Street Apartments
Fortitude Valley – Brisbane's vibrant urban centre – is the inspiration behind Baxter Street's Fortitude Valley apartments. They're beautifully designed to provide a low-maintenance living. Baxter St. Valley apartments offer travellers and professionals a new standard of inner-city convenience and luxury.
It's sleek throughout with top of the line appliances and designer-worthy interiors ripped with natural light that lets you gaze out on the city. The apartments have plentiful windows and generous balconies.
This property comprises 25 one-bedroom and 31 two-bedroom apartments. They have a secure, spacious and fully self-contained feel for your investment purposes.
Baxter Street Apartments is located on the corner of St Pauls Terrace and Baxter Streets in Fortitude Valley.
Guide to City Apartments in Brisbane and Everything You Need to Know
What type of City Apartment Am I Looking For?
There are many different types of apartments, and it can be hard to find the right one. The most popular apartment types are:
1. Studio apartments are small apartments with a bedroom and a living room but no kitchen or bathroom. They are perfect for single people.
2. One bedroom apartment – these are studios with an additional bedroom, and they generally have a kitchen and bathroom. They're perfect for couples but not great if you're looking for space to host guests or throw parties in your home.
3. Two-bedroom apartments generally have two bedrooms, two bathrooms, a living room and a kitchen area with plenty of space for entertaining guests or throwing parties at home.
4. Three-bedroom apartments usually have three bedrooms, two bathrooms, a living room, a kitchen, and a living room.
5. Four-bedroom apartment – typically have four bedrooms and bathrooms, a living room and a kitchen area with plenty of space for entertaining guests or throwing parties at home.
6. Five bedroom apartment – these apartments usually have five bedrooms, two bathrooms, a living room, kitchen area with plenty of space for entertaining guests.
Why Choose an Apartment in Queensland?
Brisbane has a lot to offer people looking for apartments in Brisbane or just looking for an apartment in general. Many different kinds of apartments are available, like furnished apartments, luxury apartments, and student accommodation.
Queensland is a state in Australia. It is the third-most populous state and has a population of about 4,000,000. Brisbane is the capital city of Queensland, Australia's third-largest city and is located on the east coast of Australia.
The city is home to many popular tourist attractions, including South Bank Parklands, Queensland Art Gallery and Gallery of Modern Art, and Queensland Museum. The climate in Brisbane is subtropical, with warm to hot summers and cool winters.
Brisbane is not only a tourist hotspot but also a thriving business and education hub. The city has a flourishing business and education hub and a tourist hotspot. With so many options for accommodation, it can be challenging to decide where to stay while in Brisbane.
The warm subtropical climate means Brisbane has warm temperatures all year round with little rainfall. Brisbane is a great place to live because it has many outdoor activities and a vibrant nightlife.
How Much Should I Spend on Rent in Brisbane?
The prices in Brisbane vary depending on the location, size and facilities. The average rent per month in Brisbane is $430.
It is essential to know what you can afford when renting a property.
Rent prices vary depending on the location and the size of the property.
The average monthly rent in Brisbane is $400-$500 per week, while you can find a place to rent for $200-$300 per day if you are willing to take on a bedsit or small studio.
What is the Average Rent for a 1 Bedroom City Apartment in Brisbane?
The average rent for a one-bedroom city apartment in Brisbane is about $400 per month. To keep up to date with the latest, I would recommend using the realestate.com.au website.
This figure changes depending on the apartment's location, the apartment size, and whether it is furnished or not.
How Long is the Lease Term for a City Apartment in Brisbane?
Brisbane apartments generally have optional six and twelve-month leases. The landlord and tenant usually determine the duration of the lease agreement.
In some cases, the tenant can ask for a shorter lease term if they are unsure about their plans to stay in that apartment. For example, if they are only staying in Brisbane for a short period, such as one year or less.
In other cases, the landlord may want a longer lease term because it will benefit them in terms of revenue and time spent on property management.
Where Should I Look For an Awesome City Apartment in Brisbane?
Brisbane is a beautiful place to live in. It has many features that make it one of the best cities in Australia. The city is safe, has a low crime rate, and is clean and green.
There are plenty of parks and gardens to visit, as well as museums and art galleries. The city also has a fantastic nightlife with plenty of pubs, clubs, and restaurants to choose from.
Brisbane also provides many employment opportunities, with many jobs available for people looking for work. If you're searching for a fantastic city apartment, try Brisbane. You won't regret coming to this amazing place.