What Makes a Great Apartment?
Many things make a great apartment. The location, the amenities, and the price are all crucial factors to consider when looking for an apartment.
Brisbane city offers a wide range of unit complexes. You can find everything you need in this city, from luxury penthouse apartments to affordable city apartments.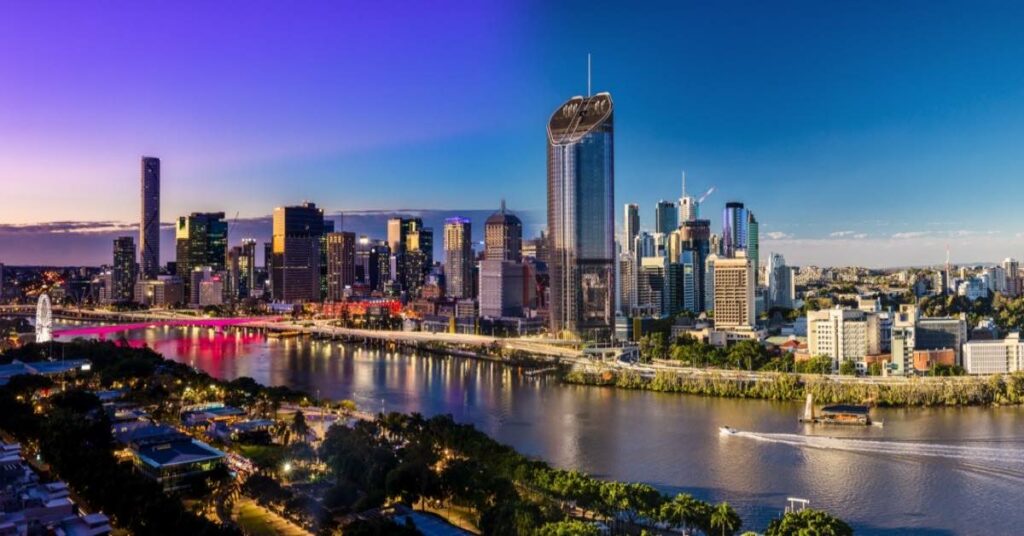 What's the Average Rent for an Apartment in Brisbane?
The average cost of an apartment in Brisbane varies depending on the location you intend to live. The cheapest rent in Brisbane city is around AUD $350 per week.
Some good sources of information include
Numbeo – Cost of Living in Brisbane. This resource will also give you helpful information on rental and buying apartments in Brisbane and the general cost of living.
Realestate.com.au provide statistical information and are the leading advertiser for Brisbane apartment sales and rentals.
Renting an apartment in Brisbane can be a significant expense for the average person. However, some apartments are cheaper than others.
If you're looking for a place to live, you may consider these options before settling on a more expensive choice.
Popular Rental Suburbs
This interesting article on Realestate View identifies the 10 most popular inner-Brisbane suburbs for renters.
Highgate Hill
Gaythorne
Newstead
Graceville
East Brisbane
South Brisbane
Coorparoo
Woolloongabba
West End
How to Find The Best Apartments In Brisbane For You?
The best way to find the perfect apartment is to know what you are looking for. Are you looking for a place that is close to work? Do you want to live in an urban area or a suburban area? What amenities are important to you?
The first step is finding out what your budget is. Some people prefer living in more expensive places because of the amenities and location. But others want something more affordable with less luxury. Whatever your preference, there's an apartment for every budget!
The Best Affordable Apartments In Brisbanes That Are Still Close To The City!
There are many apartments in Brisbane that are affordable and close to the city centre. This website will list the best apartments in Brisbane on an interactive map and give you some ideas on where to start looking.
The apartments on this list are all within a 10-minute drive from the city centre. Each of these has reasonable rental and purchase prices.
It's time for you to find your perfect home with our guide on the best apartments in Brisbane!
This guide is here to help you find the perfect home, whether it's a studio or a two-bedroom apartment. You can find all the information you need in this article, and we hope that it will make your search for your new home more accessible.
Looking for The Best Apartments in Brisbane
What is the best place to live in Brisbane?
Brisbane is a city in Queensland, Australia. It has been ranked as one of the most liveable cities globally.
Brisbane is a city with a population of approximately two and a half million people. It is home to the Brisbane River, which flows from the Great Dividing Range to the Pacific Ocean, and there are many national parks surrounding the city area.
See this article from the Australian Bureau of Statistics (ABS) titled Brisbane and Perth have highest growth rates. There is also more detailed information about Brisbane worth investigating.
The city has many green spaces, and it is well-connected by rail and road transport networks.
The best place to live in Brisbane depends on what you are looking for in an apartment or home. For example, if you are looking for an apartment with a view of the river, then Kangaroo Point would be your best choice because it overlooks this scenic location.
The Best Suburbs to Live in Brisbane
Brisbane is one of the most popular cities in Australia. It is a well-planned city with a lot of amenities to offer. The population of Brisbane has grown over the past few years, leading to an increase in demand for housing.
This article will talk about some of the best suburbs to live in Brisbane.
The first suburb that we will talk about is New Farm. New Farm is known for its beautiful mansions, leafy streets, and cafes.
It also has a lot of open space, making it perfect for families with kids looking for a safe place to live.
Newstead offers everything you would want from your dream suburb. It has tree-lined avenues, parks, cafes and restaurants, and it's very close to the CBD (Central Business District).
Things You Should Consider When Buying an Apartment
Buying an apartment is a big decision and should not be taken lightly. The following are some things to consider when purchasing an apartment.
The first thing you should do is find out the rent prices in the area. This will help you decide if it's worth it to buy a house or not.
It would help if you also looked at the apartment's amenities, such as laundry, parking, and gym facilities. And finally, you need to find out what your commute would be like from your new residence.
The Best Apartments in Brisbane for Renters
What is the Best Apartment in Brisbane?
The city is home to many high-rises, shopping malls, and tourist attractions.
The best apartment in Brisbane can be determined by several factors such as location, size, amenities and price.
How to Find the Best Apartment in Brisbane
Finding a suitable apartment is not an easy task. But with the help of this article, you will be able to find a rental property that suits your needs and budget.
There are various factors that you should consider before finding a rental unit. These include size, location, price and amenities. You can use these factors to filter your search and make it easier to find a rental property that suits your needs and budget.
What are the Advantages of Renting an Apartment?
Renting a house is a more affordable option for people who are unsure about their plans. Renting an apartment can be a good option for people moving to the city for the first time who want to experience different neighbourhoods.
The benefits of renting an apartment include:
Lower monthly payments.
The flexibility of moving in and out.
A lack of maintenance costs.
How to Choose the Right Apartment for You
Choosing a suitable apartment can be a difficult task. There are many factors to consider, such as what type of apartment you need, what size of apartment you need, and what style of an apartment you need.
This section will explore the different factors in choosing a suitable apartment. We will explore each aspect and go over how to ensure that your needs are met to make the best decision possible.
The Hunt for Brisbane's Best Apartment
The best apartments in Brisbane are not always the most expensive ones. There are hidden gems that provide affordable and quality housing for those who don't have the budget to afford luxury living.
One of these gems is the "Brisbane Central Apartments". It has a great location (close to public transport and a variety of shops) and offers visitors a homey feel at an affordable price.
Finding Your Ideal Apartment in Brisbane
It would help if you considered a few things when looking for your ideal apartment in Brisbane.
This article will give you tips on finding the best one for your needs.
What is your budget?
What size do you want?
How many bedrooms do you need?
What amenities do you prefer?
Do you want a furnished apartment or not?
Locating the Best Apartments in Brisbane
Brisbane is one of the best places to live in Australia, and it's also the third-largest city in the country. It has over 1,200 hectares of parkland, including Moreton Bay National Park and many other parks, home to over 12% of Queensland's total population.
The climate is subtropical with high humidity all year round, so it can get quite hot without air conditioning during the summer months (November-February).
The average temperature ranges from 18 degrees Celsius during winter to 27 degrees Celsius during the summer months.
Best Apartments for Rent near Brisbane CBD
Brisbane is a metropolitan city that offers many amenities, including an international airport and a port. It also has an extensive public transportation system with buses, trains, and ferries that take commuters to various parts of the city.
There are plenty of apartments near Brisbane CBD, and they are available in different price ranges. There are also apartments for rent near Brisbane Airport, which can be convenient for travellers looking to stay near Brisbane CBD.