Where is Cathedral Place located?
Cathedral Place is located at the following address:
41 Gotha St, Fortitude Valley, Queensland, 4006 Australia
Map of other places near Cathedral Place in Brisbane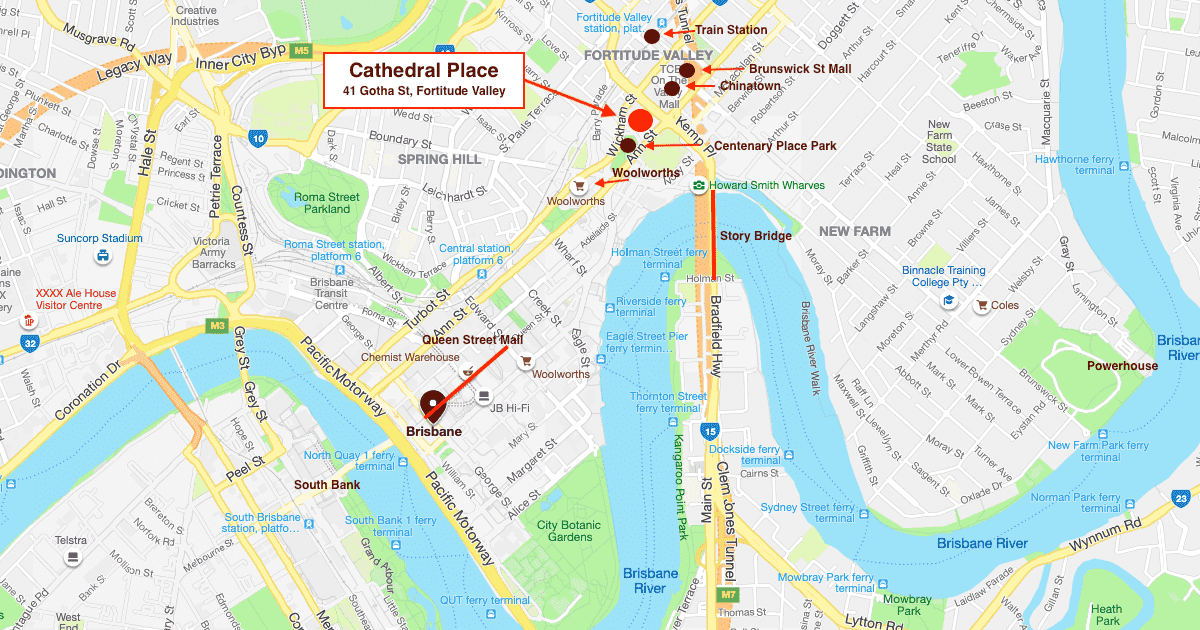 Do I need a car when staying at Cathedral Place in Brisbane?
If you are travelling to Brisbane to see the city and experience the main attractions Brisbane has to offer, no, you most likely won't need a car. Cathedral Place is walking distance to the very centre of Brisbane and even closer to Chinatown and the Brisbane River. A trip to the Gold Coast can be accessed via Fortitude Valley Train Station, exchange at Helensvale onto the G:link tram. Total travel time is roughly just under two hours.
Cathedral Place has frequent buses running towards the city on the Ann Street side. Buses departing the city on the Wickham street side. For more public transport options visit the Translink website for more information.
If a car is required to get to more out of the way places, there are several car rental places just over the road on Wickham Street. Thrifty Car Rental and East Coast Car Rentals are a couple of names that come to mind. Please read the Cathedral Place Parking page for further information on where to park.
Distance to places close to Cathedral Place
Place
Distance
Chinatown
100 meters
Cloudland Cafe/Bar
100 meters
Wagaya Restaurant
100 meters
Woolworth's Supermarket
200 meters
Eleven Roof Top Bar Cafe/Bar
200 meters
The Zoo
400 meters
Fortitude Valley Station
400 meters
Judith Wright Centre of Contemporary Arts
400 meters
Story Bridge
500 meters
St. John's Anglican Cathedral
500 meters
Customs House
700 meters
Queen Street Mall
900 meters
The Tivoli Theatre
900 meters
Story Bridge Adventure Climb
900 meters
Anzac Square
900 meters
Brisbane Central Station
900 meters
Restaurants & Markets
1 km
Roma Street Gardens
1.5 km
City Botanical
Gardens
1.8 km
South Brisbane Station
2.2 km
South Bank Parklands
2.2 km
Brisbane Powerhouse
2.3 km
Suncorp Stadium
2.4 km
Southbank Train Station
2.6 km
The University of Queensland in St. Lucia
4.4 km
Brisbane Entertainment Centre
13.7 km
Brisbane Airport
12 km
Gold Coast Airport
92 km
Sunshine Coast Airport
96 km
Table of distances to places from Cathedral Place Brisbane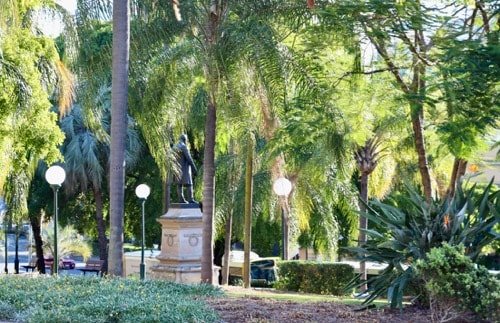 Centenary Place
While not a standout attraction to Brisbane, Centenary Place is the most immediate landmark next to Cathedral Place. It's really just a small park that people use to chill out in and watch the cars go by. However, it does have a history. Originally the Catholic church had a large part to play in it's development with the Holy Name Cathedral to be built where Cathedral Place now stands today. Fascinating in the 1960's and 70's Centenary Place was a speaker's corner for public speaking on a Sunday. Individuals soapboxing on a variety of issues of the day.
For more information on Centenary Place see this Wikipedia article.
Chinatown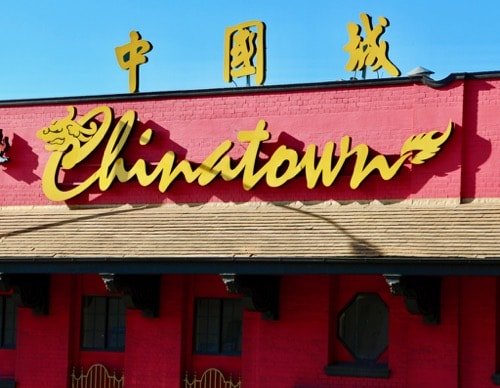 Chinatown Fortitude Valley was opened in 1987 and is located only one street away from Cathedral Place. Offering a wide selection of restaurants such as Chinese, Japanese, Thai, Vietnamese and Korean. There is also a Chinese supermarket.
Brunswick Street Mall
The Brunswick Street Mall is the hub of the nightlife in Fortitude Valley with clubs, pubs, bars and restaurants. There is some retail shopping but definitely under-represented in comparison. It can be found one street along.
Story Bridge
Story Bridge is the iconic bridge built in 1940 that joins Fortitude Valley to Kangaroo Point. Located only a short five-minute stroll away from Cathedral Place.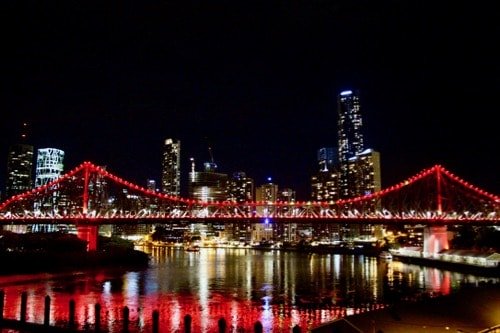 Howard Smith Wharves
Underneath Story Bridge is the new entertainment destination, Howard Smith Wharves. Experience restaurants, Felons locally-brewed beverages and local entertainment. There's plenty of outdoor space and fantastic views of Brisbane city and the Brisbane River. See the Howard Smith Wharves website for more information.
James Street Precinct
Heading further down Ann Street away from the city is James Street. It has a number of upmarket stores and restaurants and well worth the visit. There's a nice little cinema down that way too. Walk time, about 10-15 minute stroll from Cathedral Place.
Queen Street Mall
The Queen Street Mall is the main Brisbane mall and generally very busy and has a large range of stores. Definitely, the place to go if you're wanting to visit a larger department store or be amongst the city population hive. Walk time, about 15-20 minutes from Cathedral Place. There are also buses that stop directly outside Cathedral Place that can take you into the city or further onto South Bank.
Eagle Street Pier
Eagle Street Pier and Riverside is a very scenic part of Brisbane looking over the Brisbane River. Also, in the backdrop is the iconic Story Bridge so bring your camera to take a few snaps. You can also catch the free CityHopper ferry which is worth the experience. There is also the cat ferry if you need to go further down the river and a little faster.