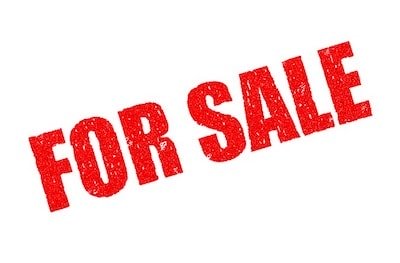 Properties for Sale at Cathedral Place, Brisbane City Apartments
Location: 41 Gotha St Fortitude Valley, Brisbane, Queensland 4006
Looking to buy Cathedral Place apartments for sale in Fortitude Valley? Well, you are generally in luck because of the large size of the complex. There are roughly 500 apartments and usually, 10-20 of those are listed on the Real Estate website at any one time.
Things to consider when buying an apartment in Cathedral Place
Inward or outward-facing
Apartments are built around the block perimeter. Outward-facing apartments look out to either Gipps St, Ann St, Wickham St or Gotha St. Most inward-facing apartments look onto the internal pool and recreation area. Inward facing apartments are generally quieter, not having the street traffic noise. Although, on weekends even inner facing apartments can get echoing noise from the pool area and any parties. However, 24hr weekend security usually has any loud noise under control.
What Block to choose
As explained on the Cathedral Place Brisbane home page, there are eight residential blocks made up into five distinct body corporates, A – B/C – D/E – F – G/H. Each block has a letter assignment and a title, eg D block "Canterbury" and vary in the number of levels. A and F blocks are the tallest buildings at nine levels which still only makes Cathedral Place a mid-rise complex in terms of Brisbane inner-city standards. Some people may prefer smaller blocks,
however, the larger blocks on the top levels do command wonderful views of the city and surrounding Fortitude Valley.
Body Corporates
The astute owner-occupier (or investor) may want to consider the body corporate levies and organisation of the body corporate your proposed apartment purchase may be under. To add, Cathedral Place has a Community Body Corporate that covers the running and expenses of areas common to all body corporates.
Entitlements
It's worth looking at the number of entitlements the apartment you are looking at purchasing. This will affect the amount you pay in body corporate levies. My understanding is that entitlements are factored on the number of square metres the apartment occupies and what level it resides on.
Residential Car Park
The Cathedral Place car park is located underneath the complex on two levels, basement 1 (B1) and basement 2 (B2). When purchasing an apartment, while probably not a deal-breaker, B1 car parks are generally preferred being more accessible to the car park entrance.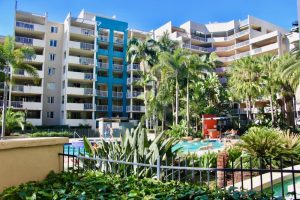 Real estate research resources
Find the right information and assistance when researching Cathedral Place apartments for sale. Try some of these sources of information…
Anyone looking for short stay accommodation at Cathedral Place, make sure to read the Short Stay Accommodation & Cathedral Place Reviews page.
Australian Real Estate Investing Made Simple – In this book you will discover advanced Australian property investing strategies.
Further information to assist when buying properties in Cathedral Place
There is further general information about Cathedral Place on this website. If you are unfamiliar with Brisbane or Fortitude Valley try the Places Nearby Cathedral Place page to get a sense of what landmarks and facilities are in the local area. If schooling is a consideration there is the All Hallows' School next door. A Catholic girls school catering for over 1,550 girls from years 5 to 12.
There are many facilities the apartment complex offers, such as pools, bbq, gym and spa. A list of facilities can be found on the Cathedral Place Facilities page.
Investors looking at the Brisbane city apartment market
For the investor, you may want to research the rental and Short Stay Accommodation pages to monitor going rental incomes. SQM Research provides data on vacancy rates by postcode. Cathedral Place Fortitude Valley falls within the 4006 postcode. It shares its postcode with Bowen Hills, Newstead and Herston. A direct link to the data can be found here on the sqmresearch.com.au website.
Also view the Guide to Australian Property Investment Books and Resources to assist you on your property investment research.