One of the more popular ways to live in today's world is by renting an apartment. One of the perks of renting an apartment is making it your own and decorating it how you want.
Another perk is that you don't need to worry about any maintenance. You pay your rent and enjoy living there.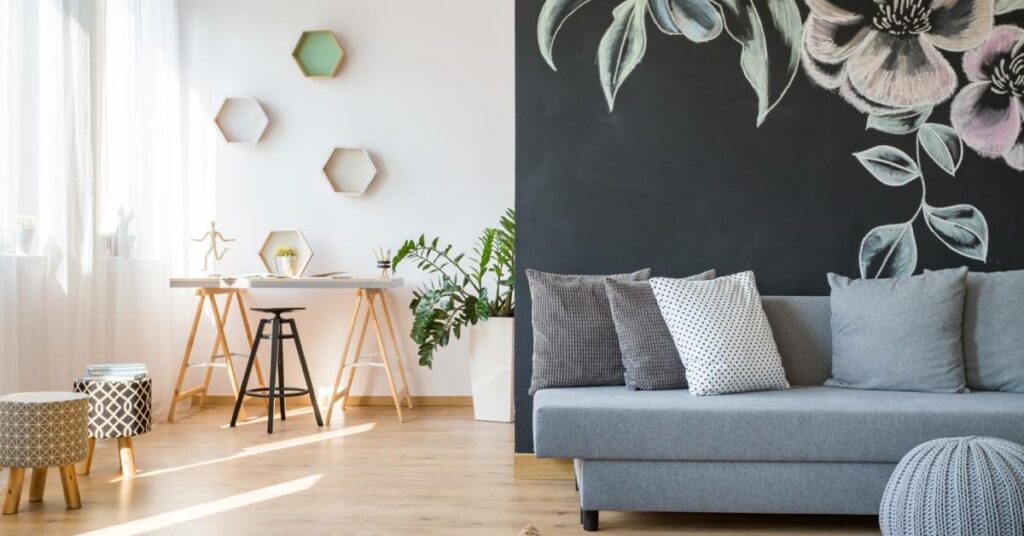 But what if you want a place to stay with everything ready for you, including furniture? That's where furnished apartments come in.
Furnished apartments are an excellent option for entrepreneurs because they come with all the amenities, furniture, and utilities included in the price, which saves them time and money when they move into their new place.
What is Included in a Furnished Apartment Rental – A Detailed Breakdown with Examples
The idea of a furnished apartment has been around for decades. But, in recent years, the trend has been on the rise. With more and more people opting to live out of a suitcase, there's been an increase in demand for these types of rentals.
There are many reasons why someone might choose to rent a furnished apartment over renting a place that's not furnished. And while it may seem like this type of rental would be more expensive than living in an unfurnished home, they may be more price competitive than you think.
This article will give you all the details about what you can expect when renting a furnished apartment and provide examples from different locations around Australia.
What Do Furnished Apartments Include?
Furnished apartments are an excellent option for people looking for temporary living space. They come with all the necessary furniture and appliances you can rent fortnightly.
The furniture and appliances in furnished apartments depend on what the renter wants and needs. For example, if they are looking for an apartment with a kitchen, then they will have to be prepared to pay more rent than someone who is not interested in cooking at home.
Are furnished apartments more expensive to rent?
Furnished apartments are typically more expensive to rent than unfurnished ones. This is because they come with furniture, bedding, and other amenities that the renter will have to purchase if they want these items.
However, it would help if you considered the cost of purchasing all those household items. This outlay may not be cost-effective, especially if you only plan to occupy the residence for a short time.
As a rule of thumb, expect to pay at least a 10% additional charge on top of the rental price to have the apartment furnished.
Meeting the Needs of A New Generation of Renters
Furnished apartments are becoming increasingly popular in the housing market. They are perfect for people who are new to the city and need a temporary place to live or for people who like their home to be as minimalistic as possible.
Furnished apartments have everything you need, from furniture and appliances to kitchenware and utensils.
What is a furnished apartment?
A furnished apartment is a rental property with all the furniture, appliances and other amenities you need to stay in one place. This includes kitchenware, utensils, linens, beds etc.
Why do people prefer furnished apartments?
People who like furnished apartments may be new to the city or want their homes to be as minimalist as possible. Furnished apartments provide everything they need while they stay in one place.
What are the benefits of living in a furnished apartment?
One of the significant benefits is that you can save on moving costs. Since these apartments come fully stocked, you don't have to worry about buying all your furnishings when you move in.
How much does it cost to live in a furnished apartment?
The cost of living varies depending on the location and quality of the apartment. However, the standard cost of living in a furnished apartment around Brisbane's inner city precincts is around AUD$500 per week for a one-bedroom apartment.
Furnished Apartments in Brisbane That Will Make Your Life Easier
If you're looking for a furnished apartment, look no further. Here are furnished apartment websites that will make your life easier.
Realestate.com.au – As one of Australia's largest online real estate websites, realestate.com.au is generally the first place to start your search. Use the "filter" facility and select "furnished" before hitting the search button.
Homely – This is another website where you can search for apartments containing furniture ready to go. While not the biggest, they may have listings not featured anywhere else.
Airbnb – If your stay is likely to be a shorter one, Airbnb is generally a good port of call. Stays can be as little as nightly or weekly. However, do expect to pay a premium price tag for convenience. Anything over three months booking it would be better looking for other options.
Various Ways a Furnished Apartment Can Change Your Life and Make You Happier
A furnished apartment can change your life in many ways. It will give you a new lease on life and make you happier.
People living with their parents or renting an apartment may not be the best lifestyle. They can feel trapped and unable to grow as a person. They may also feel like they are stuck in the same routine day after day, year after year. When they move into a furnished apartment, they will find that it is easier to maintain the great lifestyle they want to live.
Furnished apartments provide all of the amenities needed to live comfortably, such as furniture, appliances, and even linens for their bedding. This means there is no need to purchase these items separately or spend any time cleaning up before moving in.
When you move into a furnished apartment, you can live in your own space and make the most of it. You can decorate the way you want and use your creativity when furnishing. Furnished apartments also provide amenities such as a swimming pool or gym that not everyone can access at home.
How to Find the Perfect Furnished Apartment When You Have No Idea Where To Start
It can be challenging to find the perfect place if you are looking for a furnished apartment. You have to consider your budget, the location, and what amenities are offered.
This section will give tips on finding the perfect furnished apartment without knowing where to start. The first step is to know what type of apartment you want.
Do you want a studio? A one-bedroom? A two-bedroom?
Once you know what type of apartment you want, it will be easier to narrow your search. You should also consider your budget and if any amenities are essential to you, such as parking or laundry facilities.
If this is your first time looking for an apartment, it can be helpful to consult with someone with experience in this area, such as your landlord, friend, or family member. There are many types of apartments in the market today, and it is essential to know what kind of apartment you are looking for before searching.
The most popular types of apartments today are studios and one-bedroom apartments. A studio is just a room with an attached bathroom where you get your kitchen and dining area and other amenities like a living space, balcony or patio, private entrance, and more.
Guide to Furnished Apartments in Brisbane
What are the advantages of furnished apartments?
Furnished apartments are famous for their convenience and the freedom they provide. They are a perfect option for those who don't want to deal with the hassle of buying furniture and other household items.
Apartments come with all the necessary amenities such as a kitchen, bathroom, living room, bedroom, balcony or terrace.
The furniture is also included in the price of an apartment, which means that you don't have to worry about spending time picking out furniture and then moving it into your new home.
This is why furnished apartments are so popular among people who need a place to live on short notice or are moving to a new city where they don't know anyone or have contacts.