General Information Community Guide to Cathedral Place and Fortitude Valley
Hi and welcome to the Cathedral Place Brisbane website. What you will find on this site is general information about the Cathedral Place building located 41 Gotha Street, Fortitude Valley in Queensland Australia. In close proximity and bordering Brisbane City places nearby include Story Bridge, Chinatown, Brunswick Street Mall.
Despite the outward appearance, Cathedral Place is not actually a hotel resort. It is mainly home to long-term residents. However in recent years with the popularity of short-stay accommodation, an increasing percentage of the apartments have been let as short stays using services such as booking.com, Airbnb and similar online booking services. At a guess, 30% would be owner-occupiers, 70% long-term rentals and short stays. The general resident profile of the people living at Cathedral Place would be considered young working professionals because of the proximity to the central business district. However, there is a variety of residents that call this place their home.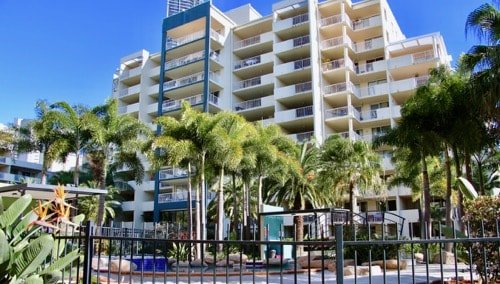 Looking to purchase in Cathedral Place? See this informative article on things to consider when buying, Cathedral Place Apartments for Sale
Arriving at Cathedral Place for the first time
Arriving at the Gotha Street main entrance you'll notice a park the building looks out onto which is called Centenary Place. Although, you probably won't have time to admire that because the main entrance is generally quite busy so you will be quickly jumping out of the car so the taxi can move on, or if driving yourself finding where you actually enter the Cathedral Place car park. This can be tricky if you have never been before! The tip is, residents and drop-offs are to the right (facing the building) and the visitor's car park to the left. Provided you have a security swipe you will be able to enter the main foyer. People without a swipe can message the administration staff for access. Be warned though, they work limited times on weekdays only. The other option is contacting the security staff or caretaking that work out of hours.
Entering through the main foyer from Gotha Street
The main foyer is quite grand in appearance with high ceilings, large staircase and lifts.
Cathedral Place is on quite a large area of land and contains 514 apartments broken up into seven buildings. These are…
Notre Dame (or A Block) This where the main foyer is located
Oxford (B Block)
Cambridge (C Block)
Canterbury (D Block)
Westminster (E Block)
Duhig (F Block)
Kensington (G Block)
Sandringham (H Block)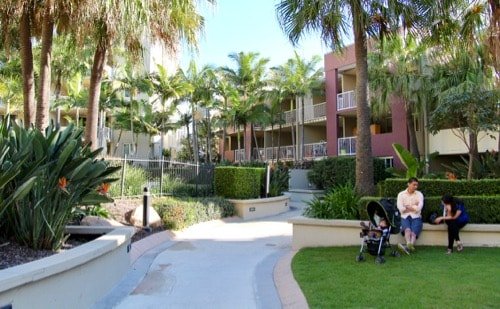 While quite a large complex of apartments, none of the buildings are higher than nine floors, so it is not considered a high rise as such, given its inner-city location.
Internal pool and BBQ area
Stepping out from the main foyer you will discover the most attractive part about Cathedral Place. This is the internal pool and BBQ area. In my opinion, this is the real selling point for the complex and makes it well worth living in Cathedral Place. There are not too many places this close to the city that has such a large oasis feel pool area protected by the surrounding buildings and green vegetation.
The other facilities such as a gym and sauna.
Places nearby Cathedral Place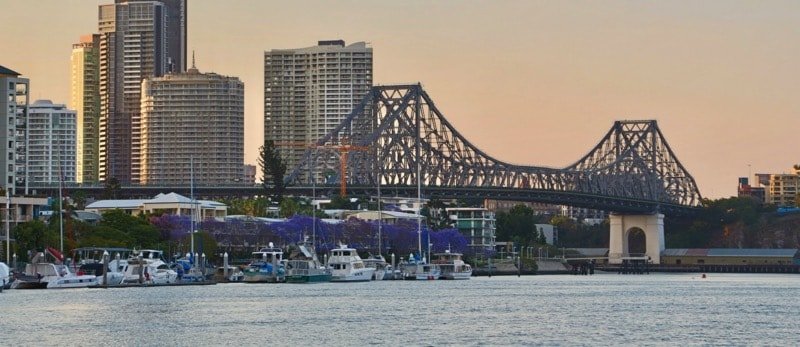 Locations of interest or importance can be found on the places nearby page.
A video taster of what to expect at Cathedral Place
Cathedral Place Brisbane Quick Links