What is the Australian Property Market & Why Invest in it?
The Australian property market is one of the most attractive markets for investors globally. Aussie real estate has been growing stunningly in the last decade. And there are many reasons why investing in it is a good idea. This article explores some useful Australian property investment books and resources to get you up and running.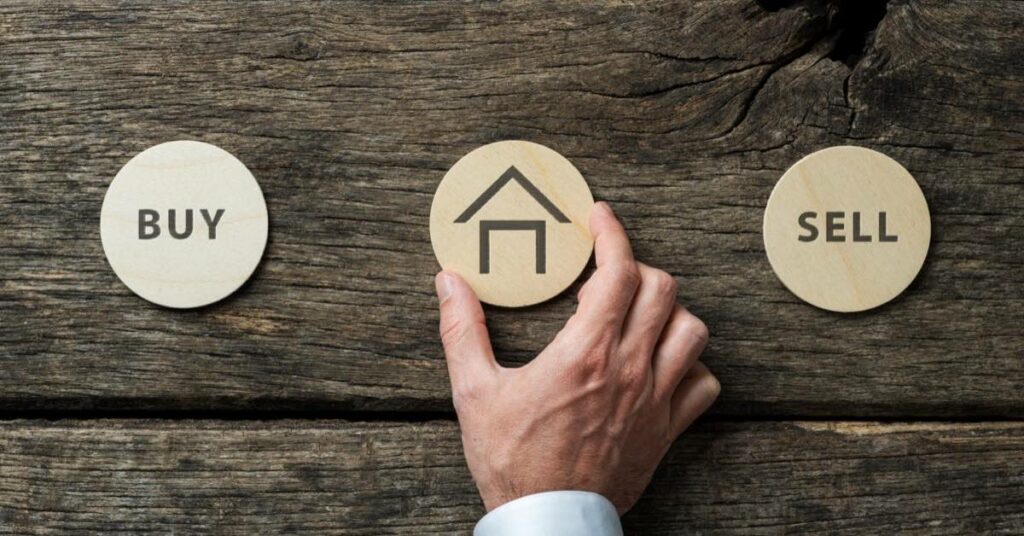 Investing in property can be a great way to make some money and build up your own home and retirement portfolio. It also gives you more control over your finances, as you can choose what type of investment you would like to make, when and where you want to invest and how much risk you want to take on.
Different Types of Investment Properties for Sale in Australia
Investment properties are an excellent option for those who want to make money from their hard work. The investment properties for sale in Australia can be divided into residential, commercial, and industrial.
Residential property is the most popular type of real estate available for investment in Australia. These are places where people live, and they are often rented to tenants.
Commercial properties are the second type of investment property that is available in Australia. You can use these properties for offices, shops and other businesses.
Industrial property is the least popular type of real estate you can invest in because it cannot be used as a residence or business establishment.
Australian Property Investment Books Worth Reading
There are many books out there that talk about property investment. Some of the most popular books from overseas on this topic are classics like Rich Dad Poor Dad, The Wealthy Barber, and The Millionaire Next Door.
However, for Aussies wanting specific information on Australian property investment, we need to turn to authors that excel in explaining the local market. Let's have a look at some property investment books worth reading.
The Barefoot Investor
You'll learn how to create your financial plan and be equipped with skills for managing your money more effectively. With a few minor tweaks, this book's strategic ideas are timeless. Get the most out of this edition by learning how to:
To save up for a good-sized house deposit in 20 months or less
Doubling your income using a unique strategy that works
You can save on your monthly mortgage payments, eliminate a lot of debt
You don't need a massive amount of money to retire with a proven strategy.
Sounds too good to be true, right? But it is not. This book tells stories from many Australians, including single people, young families, empty nesters and retirees. The Barefoot Steps System has resulted in many people freeing themselves from debt and living better lives, as shown in the testimonials.
Rethink Property Investing: Become Financially Free with Commercial Property Investing
Rethink Property Investing offers advice for new and established investors who want to profit in commercial properties by moving beyond residential real estate. This guide will clear up a lot of investment myths and make understanding property laws more accessible. Too many people have trouble differentiating the necessary details. I'll help clear that right up for you.
Scott and Mina O'Neill, Australia's leading commercial property investors, retired at 28. They now live off the income generated by their $20 million property portfolio. The O'Neill's share the lessons they learned, their personal story, advice from experts and real-world cases to help you avoid the pitfalls they faced.
Whether you're a residential property investor or an experienced commercial property investor, Rethink Property Investing is written to help you earn enough passive income to retire.
Australian Property Finance Made Simple
This book will show you how to become more financially literate and manage your money much better. It will also help you understand property investment in a whole new way.
This book is a complete guide on investing in real estate property. It has everything you need to know from raising capital, structuring deals, managing the banking and property, and protecting your investments.
Konrad Bobilak, international author, speaker and entrepreneur, offers valuable insight in this thought-provoking book.
Here's how you can potentially save thousands of dollars in interest payments and pay off your current 30-year mortgage in 15 years or less without making any additional payments.
When starting in real estate investing, it's easy to make mistakes. Here are three things to avoid when acquiring your first investment property and how to structure subsequent acquisitions.
Loans are a complex subject. You must understand the features of loans to decide which is best for your situation. Features include LVR, LOC, LMI and more.
Many people don't know how to beat the banks when getting credit. To develop your formula, understanding what the banks use is imperative. One of these calculations is DSR (Debt servicing ratio).
Ways to get a larger home loan and how that will help you build wealth. Questions to ask when you are looking for a mortgage broker. A compiled list of the most common property finance mistakes and how you can avoid them.
Research Process Of Selecting Prime Investment Real Estate In Australia
This section will cover selecting a prime investment property in Australia.
It will include the following points:
How to find an excellent real estate agent that understands you investment needs.
You need to know about Australian mortgage loans and how much they will cost you.
The criteria for selecting real estate that is suitable for investment.
The steps involved in the research process of selecting a prime investment property in Australia.
If You're Thinking Of Buying Your First Residential Investment Property
If you're thinking about buying your first residential investment property, there are some things that you should keep in mind.
The first thing to consider is whether or not this is the right time for you to buy a residential investment property. This can depend on where in the country and what type of building you would like to purchase.
Generally speaking, the best time to purchase an investment property is when prices are lower, and there are low-interest rates.
The second thing to consider is how much money I have saved up? If you don't have enough cash saved up for a down payment, it may be wise to wait until you do before making any.
Tips for Making Money with Property Investments in Australia
Investing in housing requires a lot of research and due diligence, but it can also be a rewarding investment. If you consider purchasing a residence in Australia, here are some tips to help you make money with your investments.
Research before you buy.
Buy a property that is already rented out.
Consider buying an apartment building or other commercial real estate for more excellent stability.
Find a good agent to work with and trust their advice.
Consider buying properties that have been on the market for less than 90 days.
Look for properties where the tenant is moving out soon because they will likely be more motivated to sell their home quickly than someone who has been living there for years and doesn't want to leave.
Investing in Australian Property and Creating Wealth from Your Home
This guide will teach you how to invest in Australian property and why it's a good idea. Australia is one of the most stable economies globally, with a high standard of living and strong economic growth.
The Australian property market has been booming for over a decade now, with prices rising. It's an excellent time to invest in property and create wealth from your home.
There are many different ways to invest in property, but this article will focus on buying an investment property outright (known as off-the-plan).
This guide will teach you what that means, what it entails, and how it can help you build wealth for the future.
How to Build a Strong Portfolio as a Buy-to-Let Investor
There are many ways to invest in buy-to-let properties. But, the best way to build a strong portfolio is to follow some tips and guidelines.
The following tips will help an investor build a strong portfolio as a buy-to-let investor:
Buy property in areas with good demand.
Identify the correct type of property for your needs.
Assess if you can afford the mortgage repayments before buying a property.
Ensure that you have enough funds for any repairs or maintenance that you may need in the future.
Consider how much rent you can charge and how competitive your rental prices are.
The Pros and Cons of Investing in Property in Australia
Investing in property is an excellent way to generate passive income. However, it has its own set of risks and challenges. In Australia, the property market is considered one of the most stable and lucrative globally. The country has been experiencing a boom in property prices for quite some time now.
This has led to a lot of interest from foreign investors looking for new opportunities abroad. The Australian government promotes investment by making it easier for foreigners to buy residential properties in Australia with just one visa application process.
This makes it easier for investors who don't have the time or resources to do all the paperwork required by different countries' governments.
How to Find the Best Residential Investment Properties in Australia
One of the best ways to invest in property is to buy a residential investment property. This article will provide you with the top tips for finding Australia's best residential investment properties.
A residential investment property is an excellent way to invest your money and earn a profit. It's also a great way to diversify your portfolio and reduce risk.
What You Need to Know Before Buying a House or Apartment as an Investment Property
Investing in residential properties is a lucrative and stable way to grow your wealth. In Australia, the cost of living is high and buying a house can be pretty expensive.
As a result, many Australians are looking for ways to build their wealth by investing in residential properties. There are various ways to invest in residential properties. 
One of the best ways to do so is by purchasing an investment property and renting it out.
The following are some things you need to know before buying an investment property:
What type of property should you buy?
How much should you pay for an investment property?
What should be your ideal rental yield?
What do you need to know about tenant laws?
There are many different types of residential property investments. Due to the high cost of living in Australia and the average annual wage, investing in residential properties is not as risky as it might be in other countries.
Some investment options include:
Purchasing an apartment
Purchasing a townhouse
Buying a commercial property
Property Investment Opportunities and the Australian Market
Property investment opportunities are plentiful. There are many different ways to invest in property, and the Aussie market is one of the most stable in the world. For this reason, many people look at Australia as a haven for their money.
However, before you start investing in property, there are a few things that you should know about the Australian market:
The average house price is around AUD 1 million – The median house price is approximately AUD 700k.
A few other costs are associated with buying property, such as stamp duty and legal fees, up to 2% of the purchase price.