Holy Name Cathedral
Originally the site of Cathedral Place was owned by the Catholic church. A cathedral named "Holy Name Cathedral" was intended to be built there in the 1920's by Archbishop James Duhig. Unfortunately, things did not go to plan and the construction was not realised.
There are quite a number of articles on the web about this history which makes interesting reading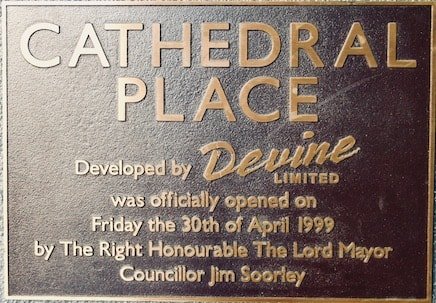 Devine Limited have removed the Cathedral Place profile on their website, however here is the the new Devine Limited website.
Fire of 2013
On 9th June 2013 Cathedral Place suffered a very severe fire. A very public event, many news articles are documented..