Resort Style Appearance and Atmosphere
Cathedral Place living is generally quite relaxing. A little oasis in the heart of the Brisbane city. All apartments have large balconies to make the most of the warm Brisbane climate. Take your time to laze around the pool area, one could easily mistake for a hotel resort. There is a man-made beach, 25 metre lap pool, kids pool, spa, sauna and gym. See the Cathedral Place Facilities page for all the facilities available to residents.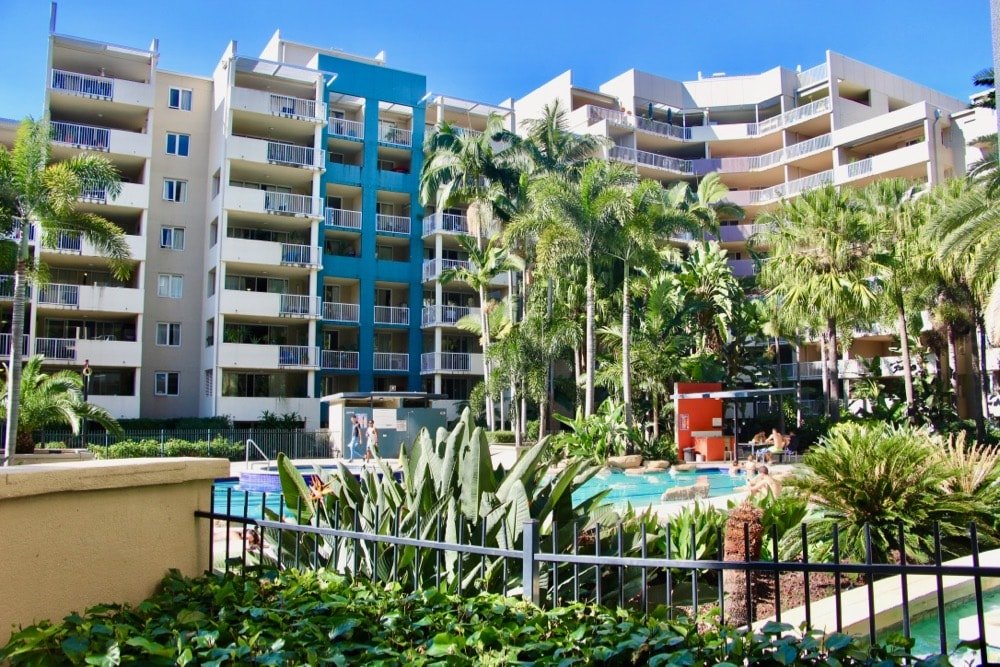 Cathedral Place Video
This is a short YouTube video of Cathedral Place. It features some of the internal and external areas of the apartment complex along with places to see that are within walking distance
Caretaking and Security
There are also caretaking and security services onsite for peace of mind. They handle matters relating to the following…
Security
Pool, Spa, BBQ and Gym
Common area upkeep maintenance
Cark Parking
Noise Complaints
Pest Control
More
Plan B Qld Pty is the caretakers at Cathedral Place. Please visit their website for up to date information regarding all matters caretaking.
To make contact visit the Plan B website
To note, Plan B handle caretaking matters most of the buildings in Cathedral Place except the Duhig (F Block) building. This includes:
Notre Dame (A Block)
Oxford (B Block)
Cambridge (C Block)
Canterbury (D Block)
Westminster (E Block)
Kensington (G Block)
Sandringham (H Block)
Community Body Corporate (CBC)
The Duhig (F Block) building caretaker is Greenfleece Pty Ltd.