The Cathedral Place building has approximately 500 apartments consisting of a wide variety of designs. This is mainly due to the complex being spread out into eight separate blocks. Each having a mid-rise height between 5 and 9 levels.
Featured below is a number of 2D floor plan diagrams to help you get a feel for the apartment layouts in Cathedral Place. It's by no means an exhaustive list, just a random cross-section of one and two-bedroom layouts.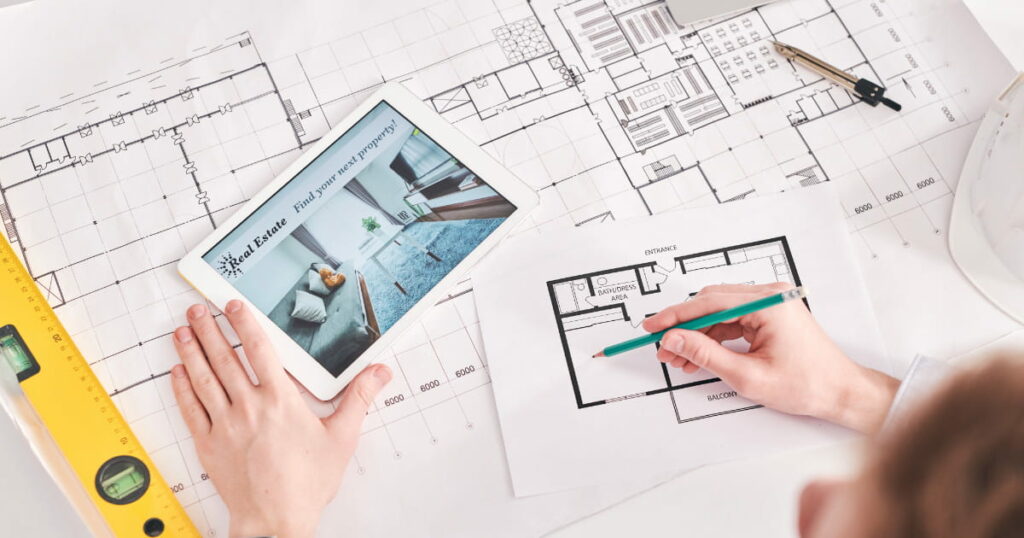 Brisbane Apartments Designed for Warmer Subtropical Weather
The full range of apartments by bedroom and bathroom include the following…
3 bedroom apartments with 2 Bathrooms
2 bedroom apartments with 2 Bathrooms
2 bedroom apartments with 1 Bathroom
1 bedroom apartments with 1 Bathroom
Studio apartments with 1 Bathroom
The three-bedroom, two-bathroom designs are less common and are located at the top of the building blocks as penthouse apartments.
All units enjoy a large balcony to make use of Brisbane's warm subtropical weather.
Are you looking to purchase an apartment in Cathedral Place? See the Cathedral Place Apartments For Sale page for tips on how to research apartments for sale.
Two Bedroom, Two Bathroom Floor Plan Designs
The two-bedroom, two-bathroom apartments are a great design for two individuals living together. Each occupant has personal access to a bedroom and bathroom. Also good for avoiding any cohabitation friction!
The two-bedroom layout below stretches from one side of the building to the other allowing for a balcony on either end. Perfect for following the sun in the cooler months and avoiding during the warmer months.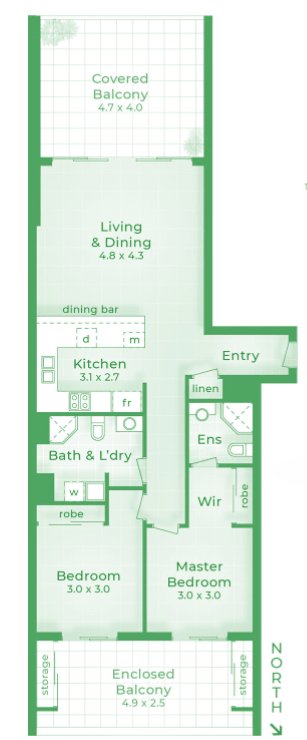 Two Bedroom, One Bathroom Floor Plan Designs
The two-bedroom, one-bathroom designs are also common throughout the Cathedral Place complex. Better suited for couples or solo occupants.
With all the units, the large balcony features in all the designs. In Brisbane, the warmer subtropical weather makes it a necessity to make use of a balcony.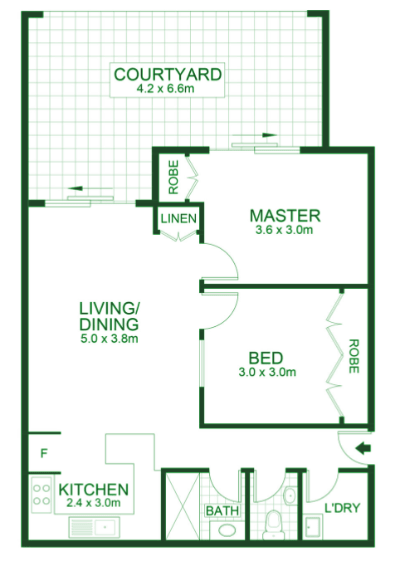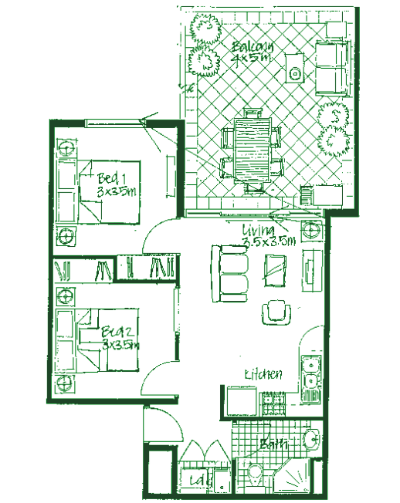 One Bedroom Floor Plan Designs
The one-bedroom designs are still very spacious and still very suitable for couples to live.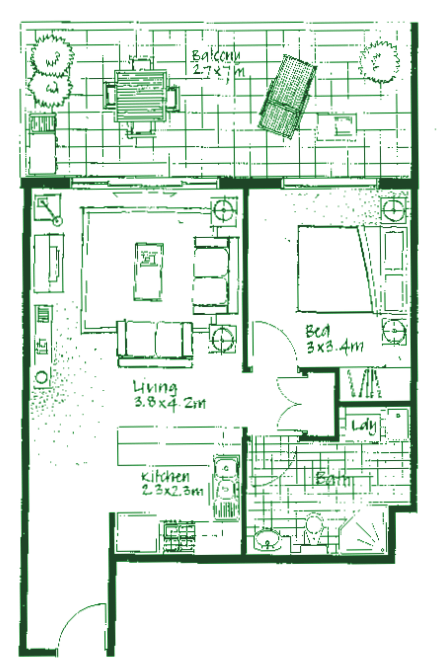 The one-bedroom floor layout below shows a more unique corner wedge shape design. The balcony size is particularly large. This could suit homeowners that prefer to have a lot of outdoor room.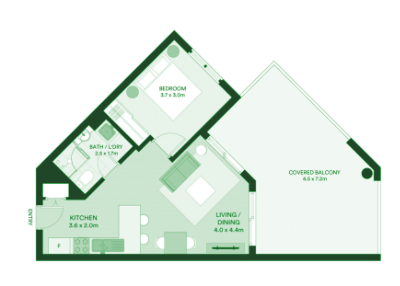 Other Cathedral Place Floor Plan Layout Designs
As mentioned earlier there are also three-bedroom penthouse apartments and smaller studio-style apartments. Both of these are less common than the one and two-bedroom designs.
Find Out More About Cathedral Place
If you are doing some research on Cathedral Place apartments you may find the following pages on this website useful.